So I had another busy weekend and one that I've been promising to share with you for a long time now. I did something to my natural hair that a lot of naturalistas may be offended by and I may lose my #teamnatural status. I put a lot of thought behind my decision and knew if there was a mistake done to my hair that I can always big chop and start all over again. I guess you are all wondering what I am talking about. I colored streaks in my hair. I was a natural hair model in the La Salon One on One 15th anniversary hair show and my stylist thought that color would make my natural hair more dramatic.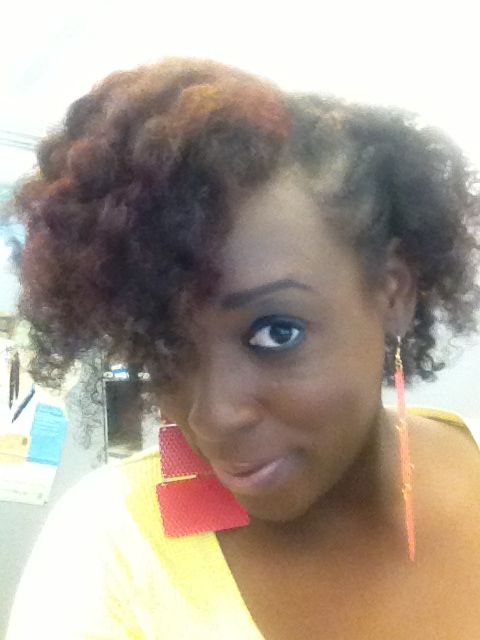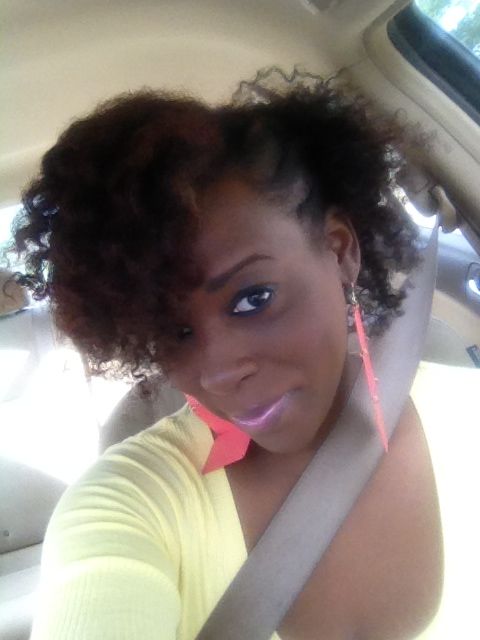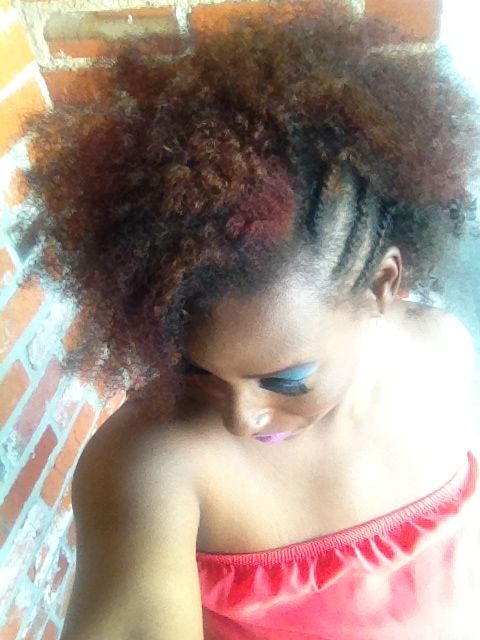 The hair show was pretty awesome and I thank La Salon for inviting my hair to model itself at its event. It was divided into different scenes that showed off the amazing talent of the stylists at the salon. It also celebrated the amazing talent and drive of Dr. Teresa Bowman—the owner of the salon. The scene that I took part in was "On the Island" where the natural haired models participated in a Jamaican/island scene. It was the only showcase of natural hair in the show and was pretty awesome. We also had a guy with awesome dreads who was the centerpiece of the scene.

Back to my hair transformation:
At first, I was a bit nervous about dying my hair. While my stylist was working in my hair, all kinds of thoughts raced through my mind. I wondered if my hair would be straightened, if I would lose my curl pattern…if anything weird would happen. After we washed the dye out of my hair, I ran my fingers though my hair and felt the same texture. I was so relieved. This will not be a constant thing because constant use of dyes will eventually alter your texture. I am enjoying the new hair color for now and will allow it to naturally fade with no thoughts at the moment for reapplication.
I will follow-up with more posts covering the event. Since I was in the show, it was hard for me to get pictures of the actual event.
If you are in the area, please go and check out La Salon One on One and their amazing stylists who specialize in all hair types and textures!
La Salon One On One
530 Providence St.
New Iberia, LA. 70560
337-364-9363
salononeoneone@aol.com
What I'm Currently Listening To: